Art & Architecture
Discover the Cultures that Inspire Us
Ancient cultures from the Hindus to the Egyptians analyzed beauty, symmetry and proportion in their surroundings and used the rules of harmony they observed to build temples and palaces that left all who entered them in awe. Doug Ayres and his team employed many of these ancient tenets to design the Allegretto. From walls plastered with pulverized Israeli marble, to a hand-carved, Renaissance-style Dorata stone fireplace to a charming French-inspired chapel doubling as an event venue, every element was carefully selected to leave guests with a sense of peace and joy.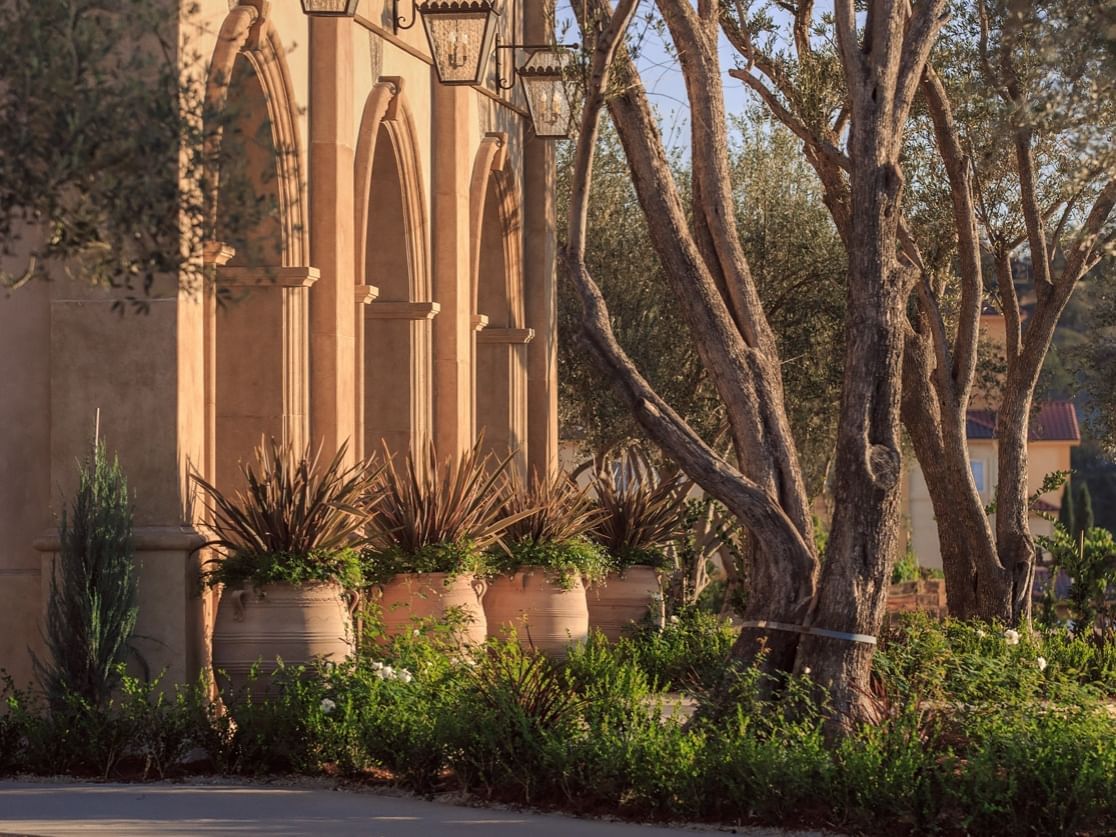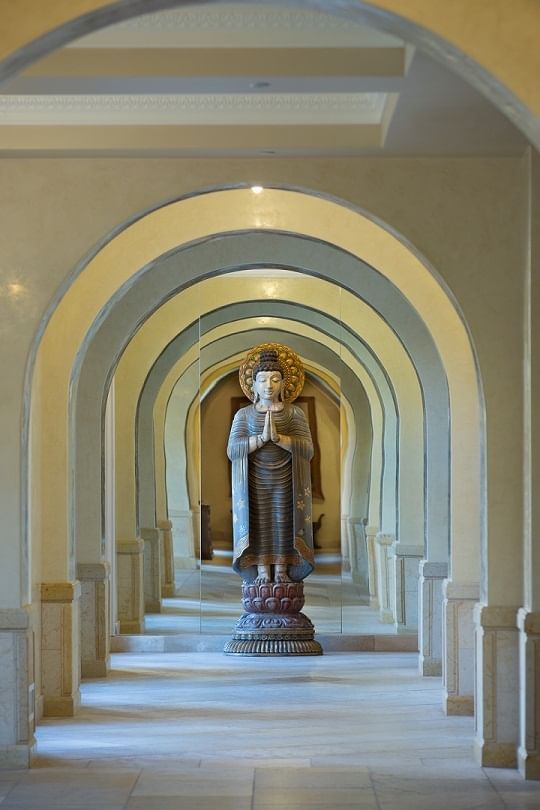 With origins in multiple centuries, cultures, faiths and wisdom traditions, the art and artifacts that fill Allegretto Vineyard Resort serve as windows into the human experience, highlighting what is common between us across time and space.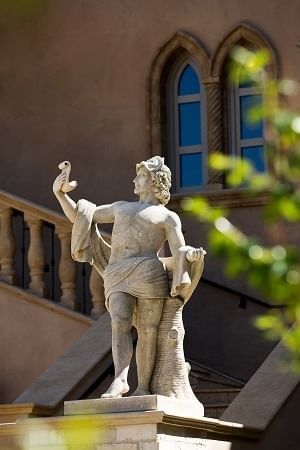 In the East Garden, just beyond the Romeo and Juliet Tunnel, stands an obelisk, an ancient Egyptian monument used in Roman state architecture to denote power in places such as Washington, D.C., Paris's Place Concorde and St. Peter's Square. The Via Verona features several sculptures representing the world's major sacred faith traditions. These figures include Siddhartha Gautama, later known as the Buddha, a Hindu goddess from the Vedic tradition and the Virgin of Guadalupe, which was crafted in San Miguel de Allende and blessed at the Basilica of Our Lady of Guadalupe in Mexico City – the most visited Catholic pilgrimage site in the world.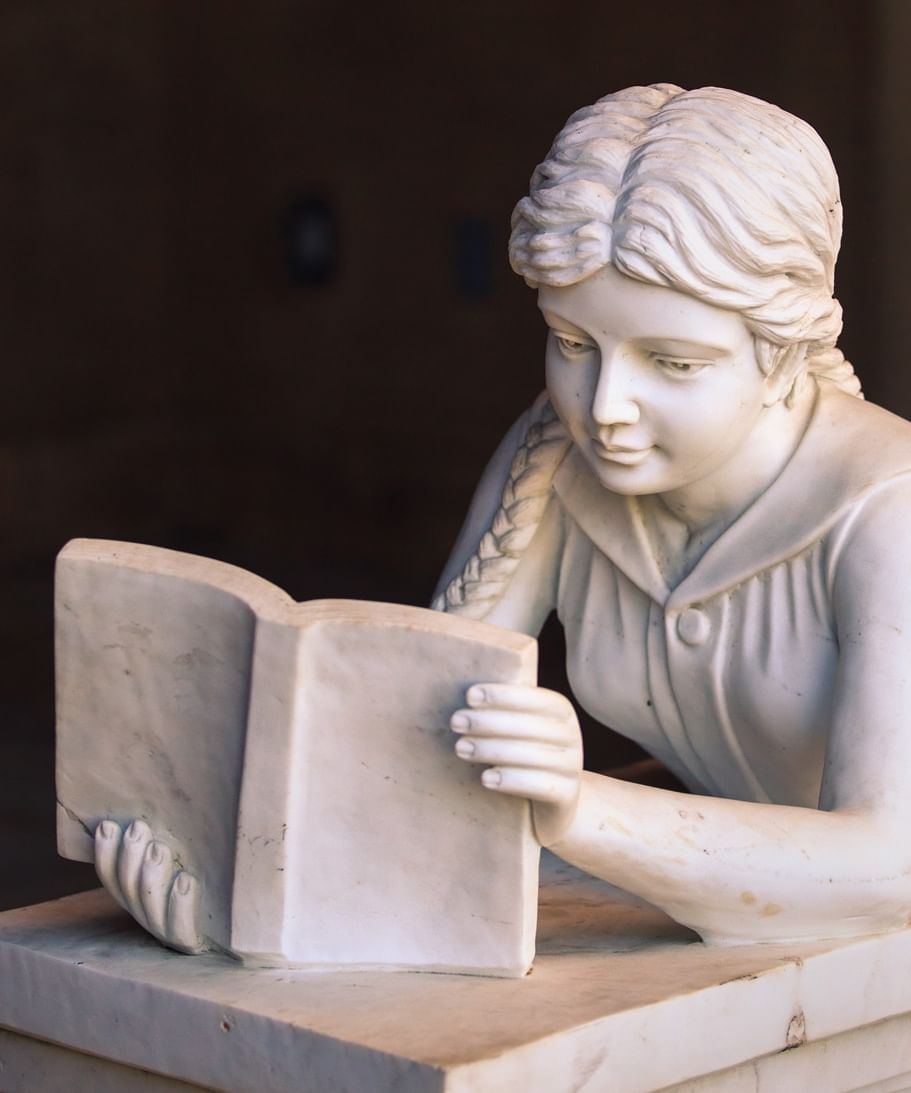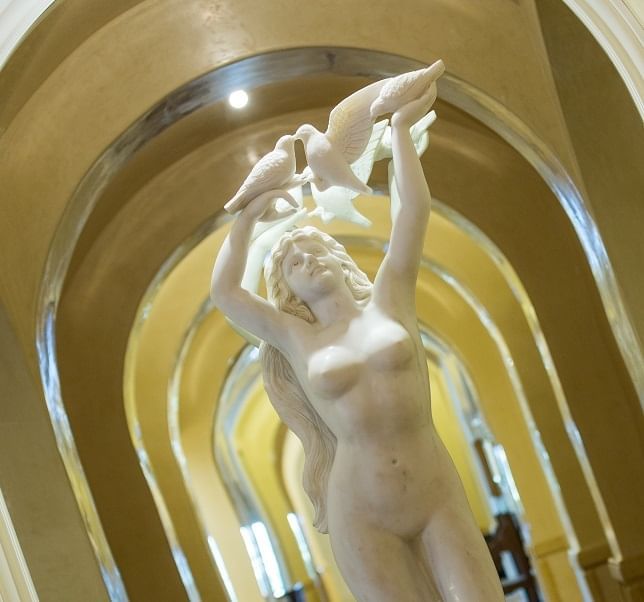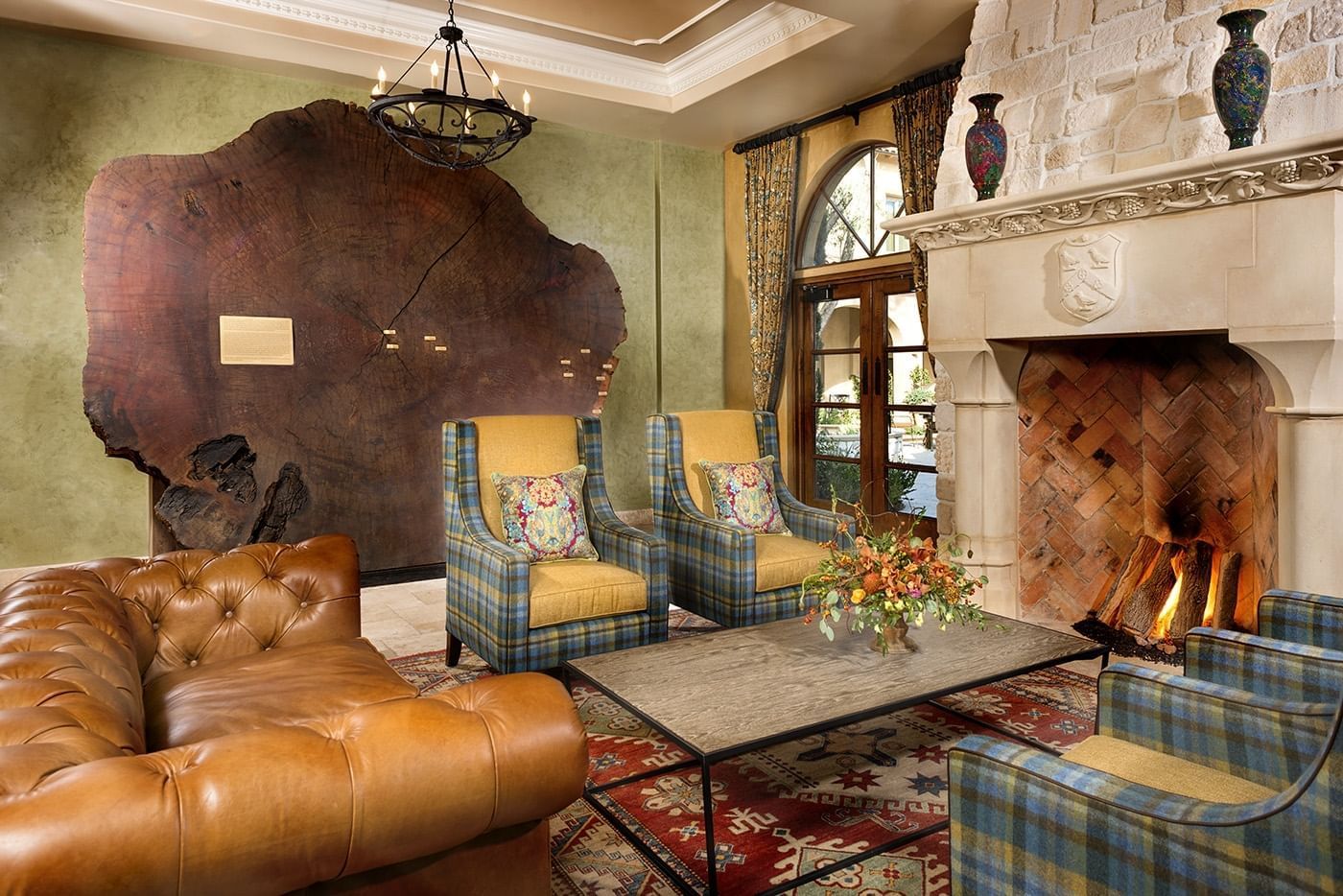 The centerpiece of the Sequoia Room, this imposing cross-section from a giant Sequoia tree that had fallen in Sequoia National Park defines the space, its rings giving a tangible timeline of natural history and human history, from the building of the Great Wall of China to the birth of Christ and the First and Second World Wars.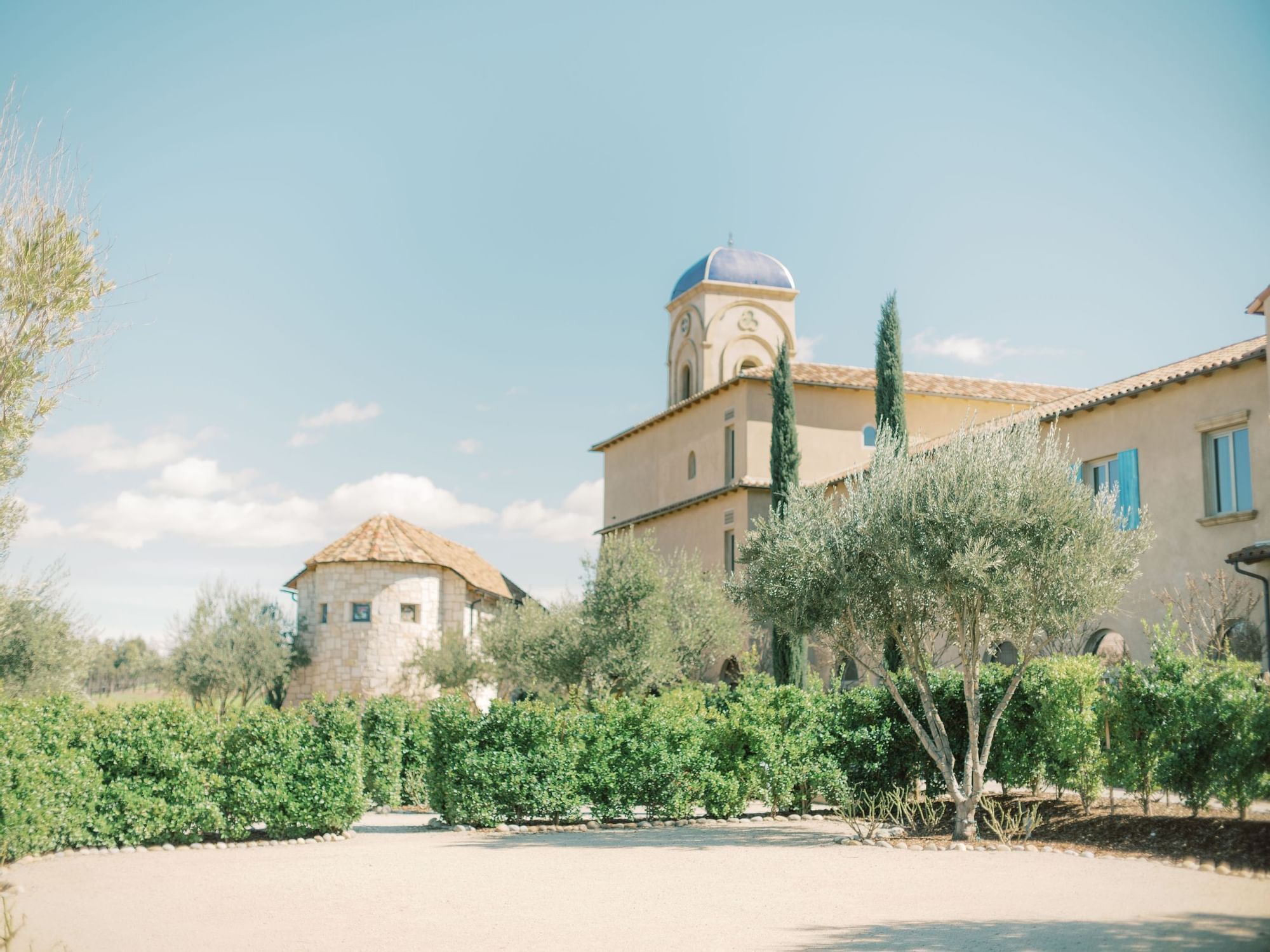 The first of its kind in the world, the Sonic Labyrinth provides guests a tranquil space with a distinctive series of sounds created by wind instruments. Activated by motion sensors, the Sound Circle creates a series of soft, soothing tones that evolve as one walks through the labyrinth, cultivating a sense of relaxation and focus, while an intentional central null space creates an added sense of grounding.