Our Story
Discover our History
In music, the term "allegretto" describes a cheerful tempo of 112-120 beats per minute, and at Allegretto Vineyard Resort by Ayres, it's an expression of a life lived joyfully, playfully, in harmony and with intention. The resort is the vision of fourth-generation hotelier Douglas Ayres, who, as a keen observer of global cultures and traditions, spent 13 years exploring the landscapes and vineyards of Paso Robles before discovering the 20 magnificent acres in East Paso Robles that would become the Allegretto.
Populated with art and artifacts from his travels throughout South America, Asia, Europe and beyond, Allegretto Vineyard Resort is Doug's most personal project yet, designed to recreate the peace and proportion of ancient spaces. "Across history, people have expressed their connection to a deeper source through their environment, food, song, dance, and celebration," he says. "The Allegretto is another of those human expressions. It tells a story in time - a story of joy."
Doug's vision stands today as a truly singular destination with a national reputation for unparalleled service, beauty and heart. It is a cherished place where guests engage in exceptional experiences, spaces, services and amenities along their life's journey. And, above all, celebrate what's common between us: the desire to thrive, make a connection, and take pleasure in the abundance of life.
The Allegretto is located on the east side of Paso Robles, surrounded by beautiful orchards and vineyards, providing the best food and wine experiences. With European-style hospitality, guests are invited to relax in lush gardens, soothing spa experiences or in a private pool cabana. Take an adventure on a horseback tour through Wine Country, savoring some of the finest regional wines, including Allegretto's own private label. The perfect refuge on the California Central Coast.
Each exterior detail springs from the vision of Douglas Ayres, whose love and study of international gardens, plants and trees influenced the design of the Allegretto's 20 acres. The final result is a harmonious global blend of plants and trees, including tropical, Mediterranean and native varieties.
"Every varietal of plant and tree was chosen for its area because the land has a particular resonance and desires for that varietal to be planted there," says Ayres. "It's not simply my desire, or random. The land itself was completely involved in the decision of what was planted where."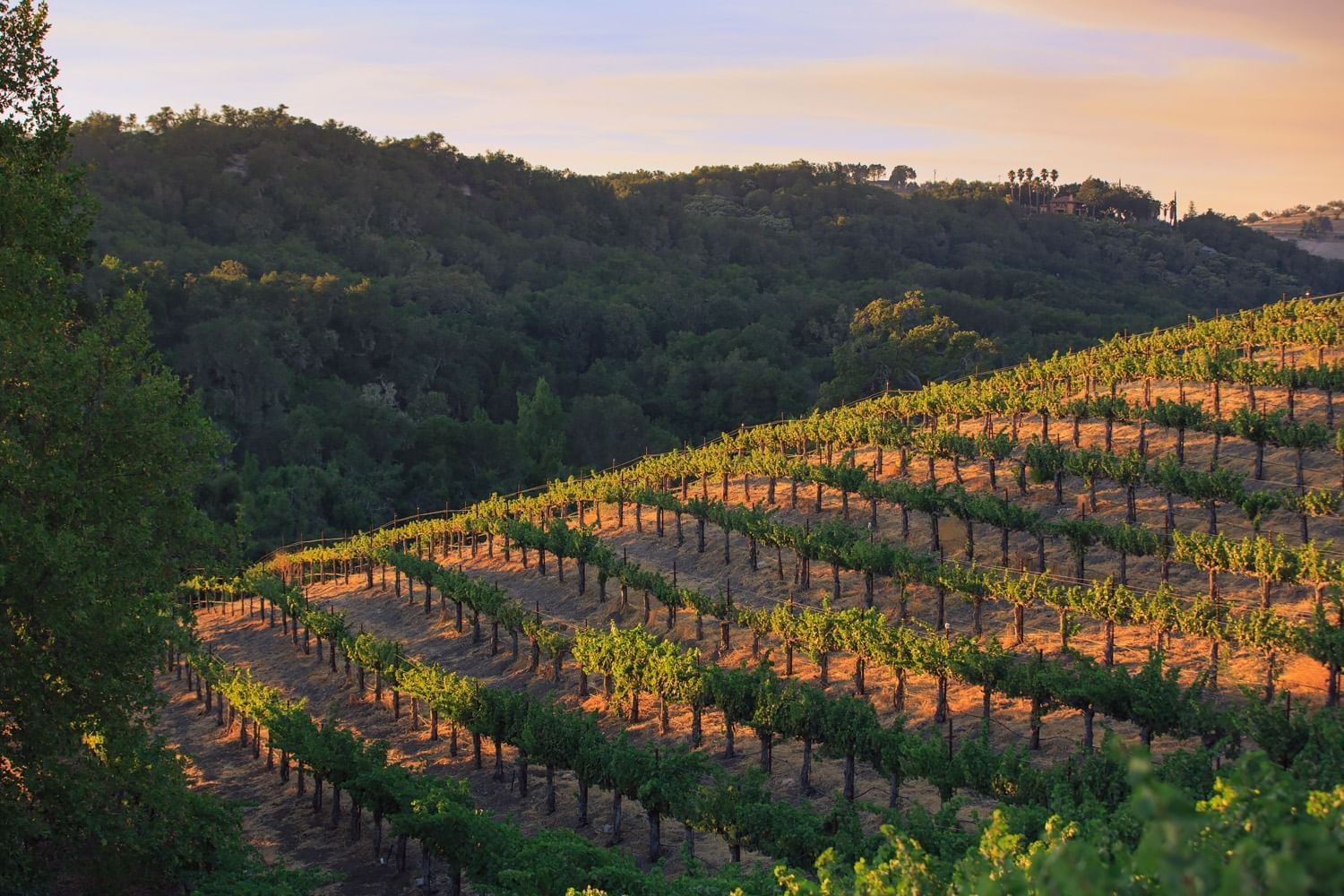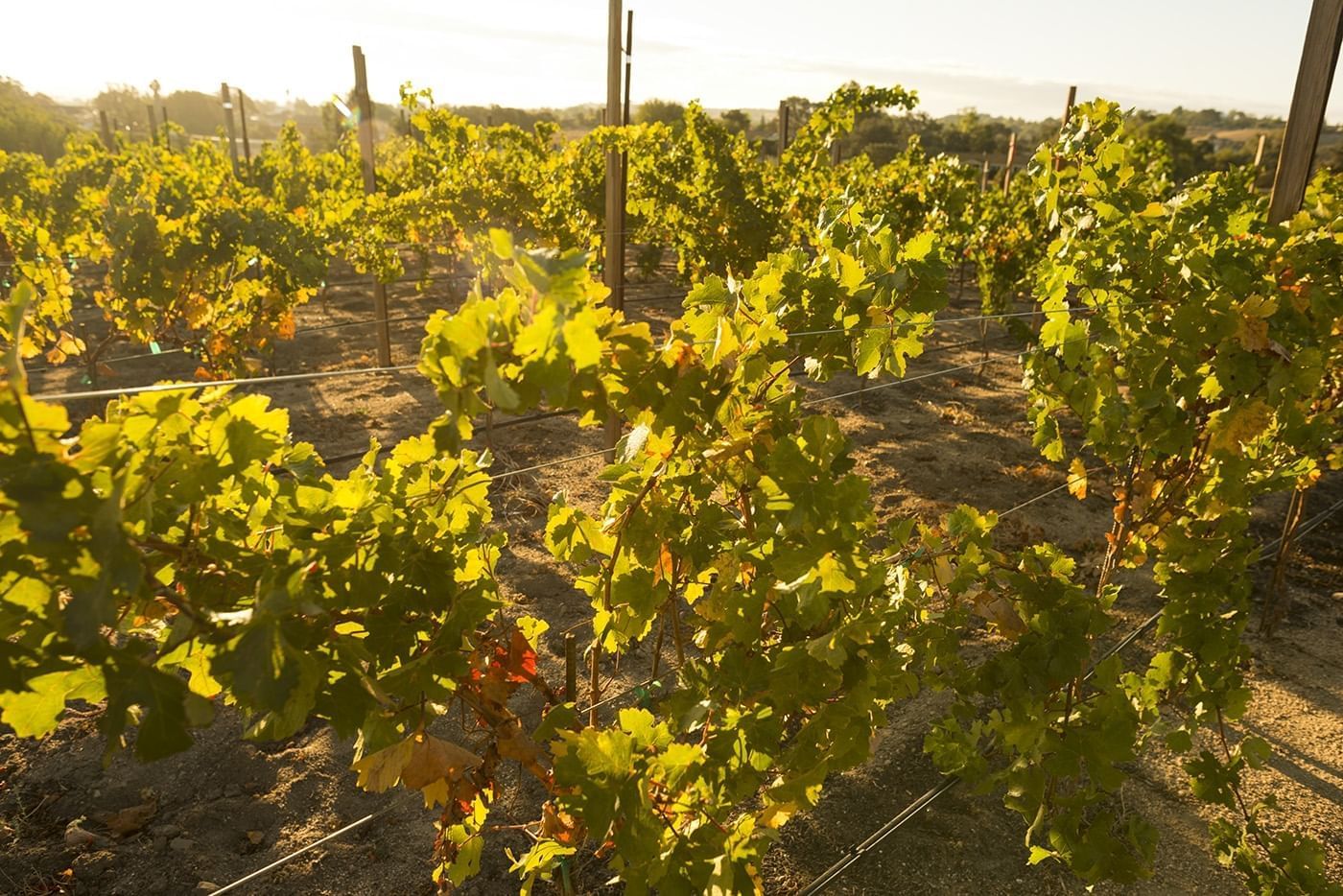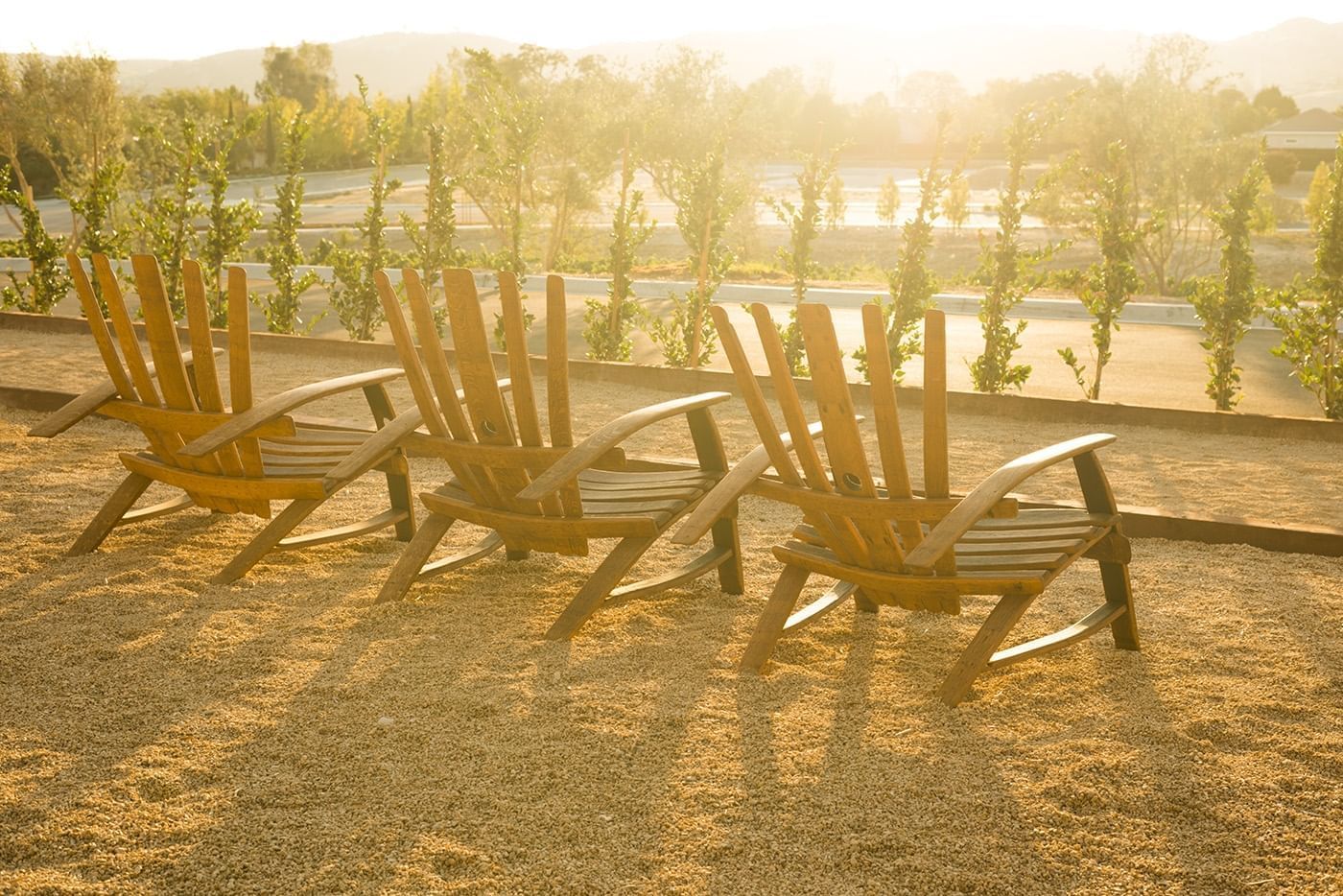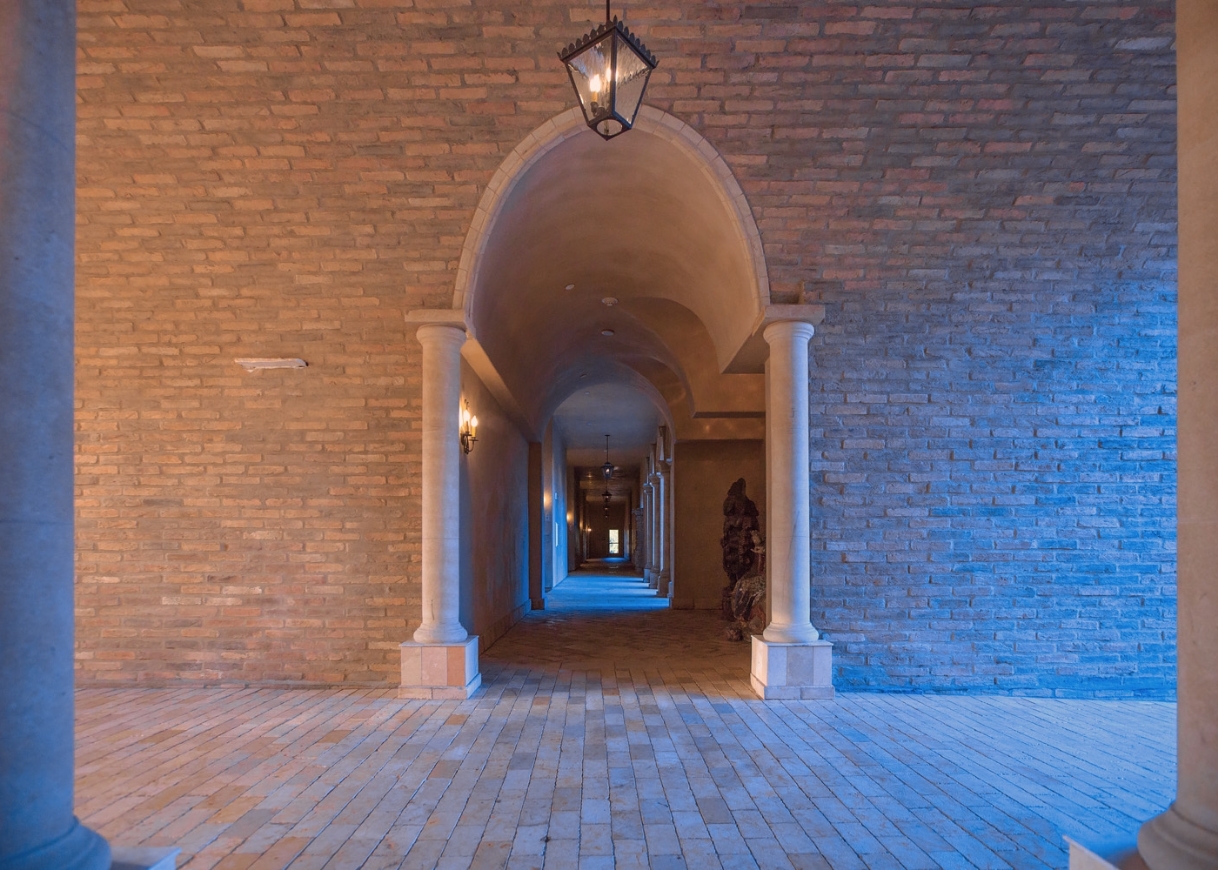 Learn more about the art and architecture that distinguish Allegretto Vineyard Resort.